My sister and brother in law were in town this weekend. Â It was super fun.
They arrived on Thursday. Â Thursday evening we grilled and chatted and relaxed. Â Friday they had business is town so Stefan and I worked. Â Friday evening, they were still out and about and Stefan and I went to Arlington Town Night and saw the fireworks. Â It was so small-town-y and cute. Â This will be a great place to have kids one day.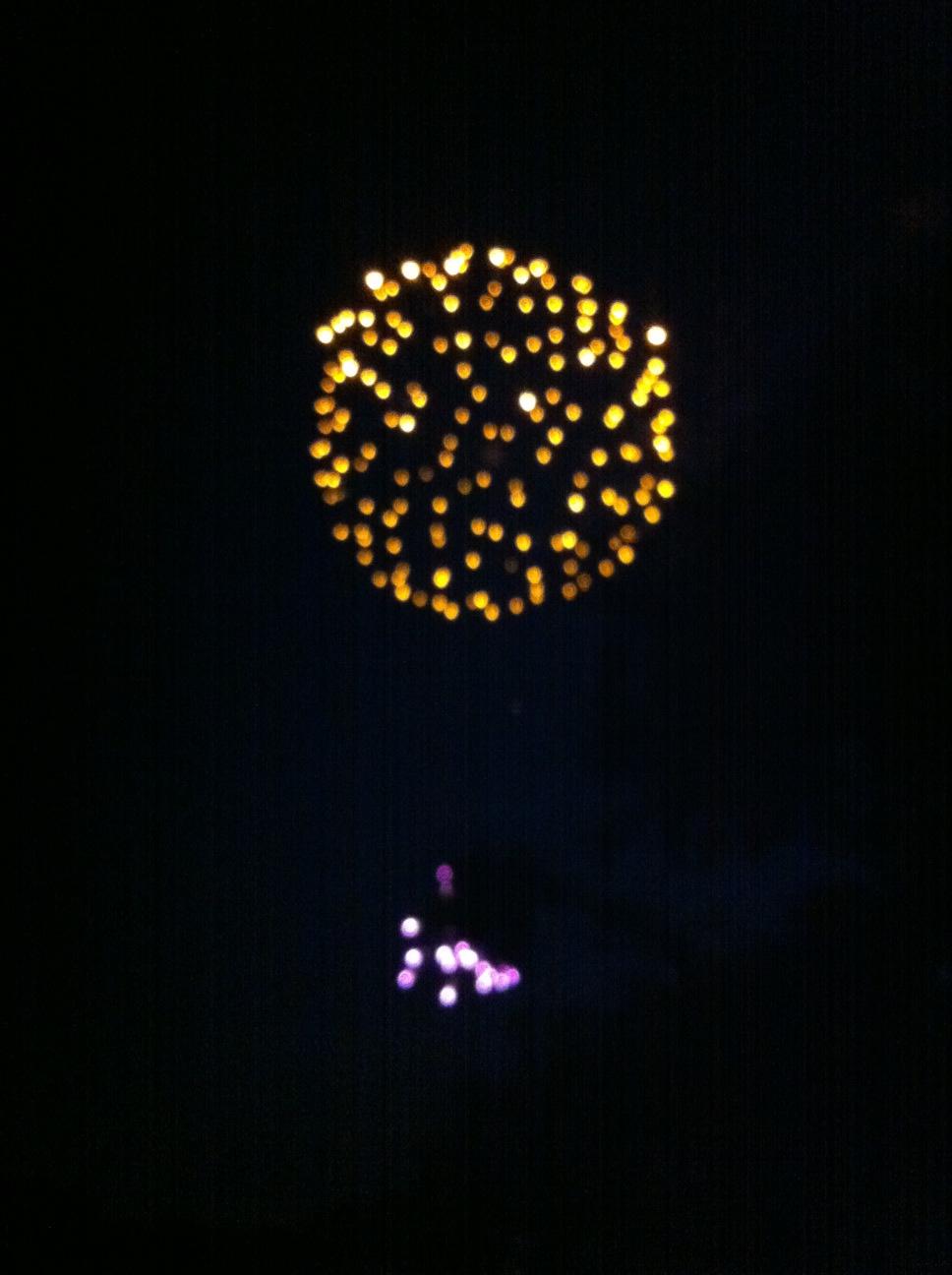 Saturday, the real fun began. Â The four of us worked all morning on getting the shed put together. Â By noon we had most of 4 walls up. Â That shed took forever!
My brilliant and beautiful sister was in charge of the directions.

It was so much fun to work on such a good project with my sister and brother-in-law.
We took a quick walk through Town Day and basked in the cuteness of a town fair and the beautiful weather.
Saturday Afternoon Bekah and Bryson had plans so Stefan and I Continued to work on the shed. Â So many little screws! No really, hundreds of screws!
Sunday, more shed. Â Bekah and I also planted 100+ bulbs. Â I can't wait to see them all pop out of the ground next spring! Â I still have more to plant but I haven't figured out where I want them. Â We are stalling on lanscaping the front yard because it looks like we're going to have to dig out the drain pipe to the street. Â It's never ending!
We took a trip to HD on Sunday and got 2 Dwarf Albera Spruces for the front of the shed. Â Bekah and I planted them, bricked in beds, mulched, etc and they look great!
We also spread tons of grass seed. Â We have got to water EVERY DAY which is a chore I don't relish. Â Once we get the sprinkler set up, it should just be a matter of turning it on and off. Â I just have to remember to do it.
The yard is really shaping  up.  We have had a re-occuring visitor to the vegetable garden. This cute cardinal must have a lady friend with a nest in our backyard. Every time I look out the window I see him.
We need to call a scrap metal guy, move some more stuff into the basement, set up shelves in the shed, and we'll be good to go!
I need to get some sort of organization system into place in the shed. Â I'm thinking these shelves from ikea are just about perfect:

and for $15, you can't go wrong. I'd also like to get some wire bins to store gardening stuff in on the shelves. It's so dark in that shed, I'm going to want to be able to grab a tub of stuff and bring it out into the light to find what I'm looking for.
I think we also need some sort of solar light for inside the shed. I was thinking something motion detecting so it'll come on when you open the doors to the shed. This one from Northern Tool looks promising for $39. We should see about getting one of these to just stick up to illuminate the driveway while we're working on the electric. Another couple weeks and we'll be getting home in complete darkness!
In addition to shed-raising, Sunday was my birthday and we celebrated in style.
Yes, that is funfetti cake with rainbow chip icing. And yes..I am a grownup and it's my turn to define what that means…

Monday I went to work and Bekah and Bryson entertained themselves at home. Bekah had some work to do online and Bryson went to work on a list we left him. Seriously, Stefan and I have amazing families. How often can you have company and leave them for a day and come home to lots of projects done? Bryson put the finishing touches on the shed in addition to building us some sweet rain diverters.
He also assembled an ikea desk for us which has already been put to good use.
http://farm9.staticflickr.com/8177/8001533867_ea676b1eab.jpg
After a good long weekend, they headed back to Austin and we got back to our normal routine.
Sarah